Informix Technology Day 2017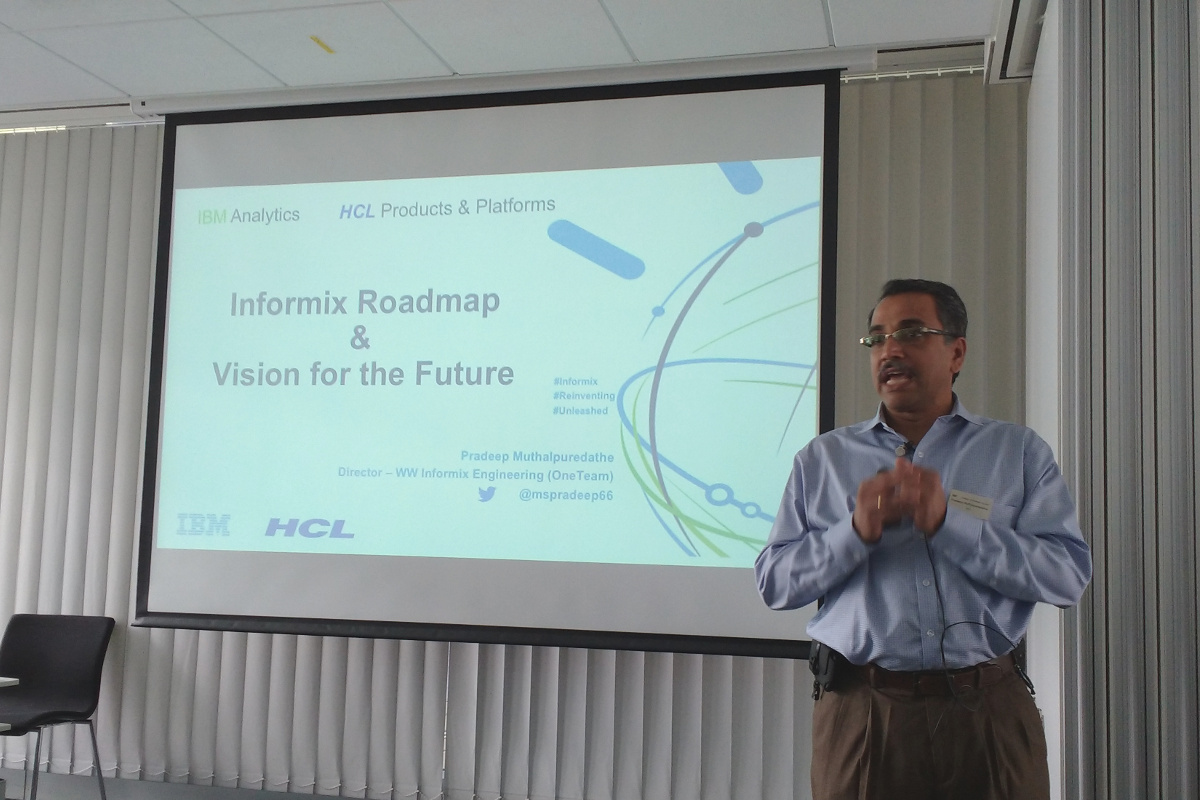 Pradeep Muthalpuredathe / Director - WW Informix Engineering
Pradeep Muthalpuredathe present the basics of the collaboration between IBM and HCL and the roadmap for the coming years at the Informix technology day.
HCL has taken over development and support on May 1. Most of the development and support staff have agreed to a change to HCL so that the usual contacts and existing structures are available to customers.
For IBM Informix customers nothing changes in the licensing or maintenance. IBM will continue to sell Informix through the IBM channel.
We asked Informix users, IBM partners and employees about their views on the IBM/HCL partnership. The responses were very positive because it is a long-term partnership and a god perspective for the future of Informix.


Key Highlights / part of presentation Pradeep Muthalpuredathe