ASL/OEM LICENSING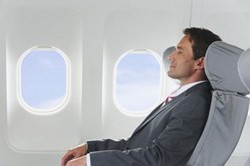 When was the last time you flew?
Remember the start, the moment in which the jet engine unfolds its full thrust – you are pressed into your seat, the plane vibrates and the wheels leave the ground. Can you imagine that you rely completely on OEM products in this moment?
Did you know that the market leaders for airliners Boeing and Airbus do not manufacture jet engines?
The Thrust comes from Rolls-Royce or General Electric, the wheels are labeled with Continental, Michelin or Goodyear – these are some of the many OEMs - Original Equipment Manufacturer - who provide airplane components - Companies which care with their products for you to start and land safely.
You fly OEM!
This principle can also be applied on good software.
Read our short introduction about IBM ASL/OEM licensing.

Start with us - Your CURSOR Software AG!