Cognos Insight Starter Page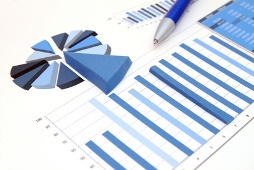 Personal analytics for the desktop
- IBM AnalyticZone
- Before you start
- Cognos Insight - important links
- Cognos Insight announcements
- Cognos Insight price list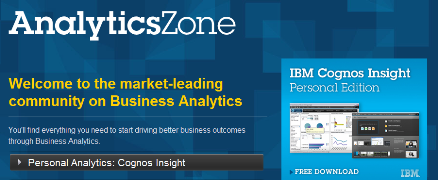 IBM AnalyticsZone
Please click on the image and go to the page AnalyticsZone to download an IBM Cognos Insight Edition.
AnalyticsZone is the community platform for IBM Cognos Insight.
At the moment the community is consistent of more than 500 members. Blogs, tutorials and videos offer a good entrance into the practical work with Cognos Insight. Within this framework the support for the free of charge Cognos Insight Personal Edition occurs.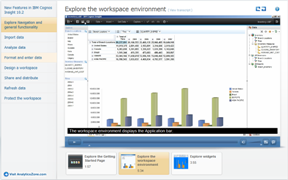 Bevor you start ...
we suggest you the introducing video presentation of the IBM.
You can find many videos about Cognos Insight on the internet. We think this compilation is for the beginning the most adequate one.
After the installation the presentation can be started directly from the Cognos insight start window. Also you can start it here by clicking on the window.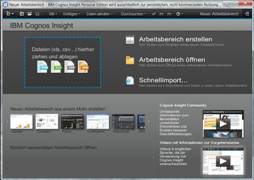 Continuative links
Extensive product information can be found on the
IBM's website about Cognos.
.
On the sites of the CURSOR distribution you can find the
IBM announcements for Cognos Insight


and our price list.

.