DB2 Redbooks
Die IBM stellt in loser Folge die legendären RedBooks zu interessanten Themen zu Verfügung. Sie können bei der IBM kostenlos im PDF-Format heruntergeladen werden.
Hier finden sie eine kleine Auswahl interessanter RedBooks zu Themen aus dem Bereich DB2.
Aktuell eingestellt:
Architecting and Deploying IBM DB2 with BLU Acceleration in Your Analytical Environment (2014-06)
Abstract:
IBM® DB2® with BLU Acceleration is a revolutionary technology that is delivered in DB2 for Linux, UNIX, and Windows Release 10.5. BLU Acceleration delivers breakthrough performance improvements for analytic queries by using dynamic in-memory columnar technologies. Different from other vendor solutions, BLU Acceleration allows the unified computing of online transaction processing (OLTP) and analytics data inside a single database, therefore, removing barriers and accelerating results for users. With observed hundredfold improvement in query response time, BLU Acceleration provides a simple, fast, and easy-to-use solution for the needs of today's organizations; quick access to business answers can be used to gain a competitive edge, lower costs, and more.
This IBM Redbooks® publication introduces the concepts of DB2 with BLU Acceleration. It discusses the steps to move from a relational database to using BLU Acceleration, optimizing BLU usage, and deploying BLU into existing analytic solutions today, with an example of IBM Cognos®. This book also describes integration of DB2 with BLU Acceleration into SAP Business Warehouse (SAP BW) and SAP's near-line storage solution on DB2. This publication is intended to be helpful to a wide-ranging audience, including those readers who want to understand the technologies and readers who have planning, deployment, and support responsibilities.
---
DB2 Dokumentation 9.7

Hier finden Sie die aktuelle DB2-Dokumentations-PDFs für DB2 Version 9.7.
Download des Packs:
DB2 Dokumenation package version 9.7 Deutsch(

ca. 33 MB

)
DB2 Dokumentation 10.1

Hier finden Sie die aktuelle DB2-Dokumentations-PDFs für DB2 Version 10.1.
Download des Packs:
DB2 Dokumentation-Pack Version 10.1 Englisch (62.47 MB)
DB2 Release Newsletter
Update oder Bugfix verpasst?
Das muss nicht sein!

Informationen über Updates zur IBM DB2 Software innerhalb von 24 Stunden automatisch per E-Mail.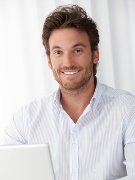 Wenn neue Versionen oder FixPacks zu DB2 von IBM freigegeben werden, versenden wir zeitnah eine E-Mail und informieren Sie über die Änderungen.
Melden Sie sich hier an und Sie erhalten unseren Release Newsletter immer dann, wenn eine Version oder ein FixPack auf IBM Fix Central erscheint.
Wenn Sie bereits eine Registrierung als Benutzer haben, melden Sie sich bitte vorher an. Sie können dann alle Ihre Abonnements einsehen.