Admin-Scout 2.2 - Now 100% Adobe Flash free!
The CURSOR Service Distribution will release the new Admin-Scout Version 2.2 in March 2019.
The Admin-Scout 2.2 is the first release that is delivered without any Adobe Flash modules.
Gießen, 22 February 2019
For years, Adobe Flash was the first choice to visualize animations and sophisticated graphics in a browser. Due to recurring security issues, the use of Adobe Flash Player has long been discouraged. The IBM Informix OpenAdmin Tool also uses the Adobe Flash Player in some areas for the graphical representation of complex contexts.
Security warnings and the end of support for the Adobe Flash Player, already announced for 2020, prompted us early on to switch the graphical interface of the Admin-Scouts to the Dojo Toolkit and HTML5. We have step by step converted all relevant modules. This involved the redesign of all charts and the elaborate redesign of important modules such as the SQL-Trace or the Storage-Module.
The changeover has largely been completed. We have removed a few modules from the new release, modules with a very rarely requested application background. These include, for example, the plug-in for the Informix Warehouse Accelerator. The decision to remove less used modules from the toolbox was made in favor of a faster provision of the Admin-Scout without Adobe Flash.
The Flash modules were replaced without any design breaks. By using the Dojo Toolkit, we were even able to improve the displayed details.
(Example Memory Manager, old and new presentation)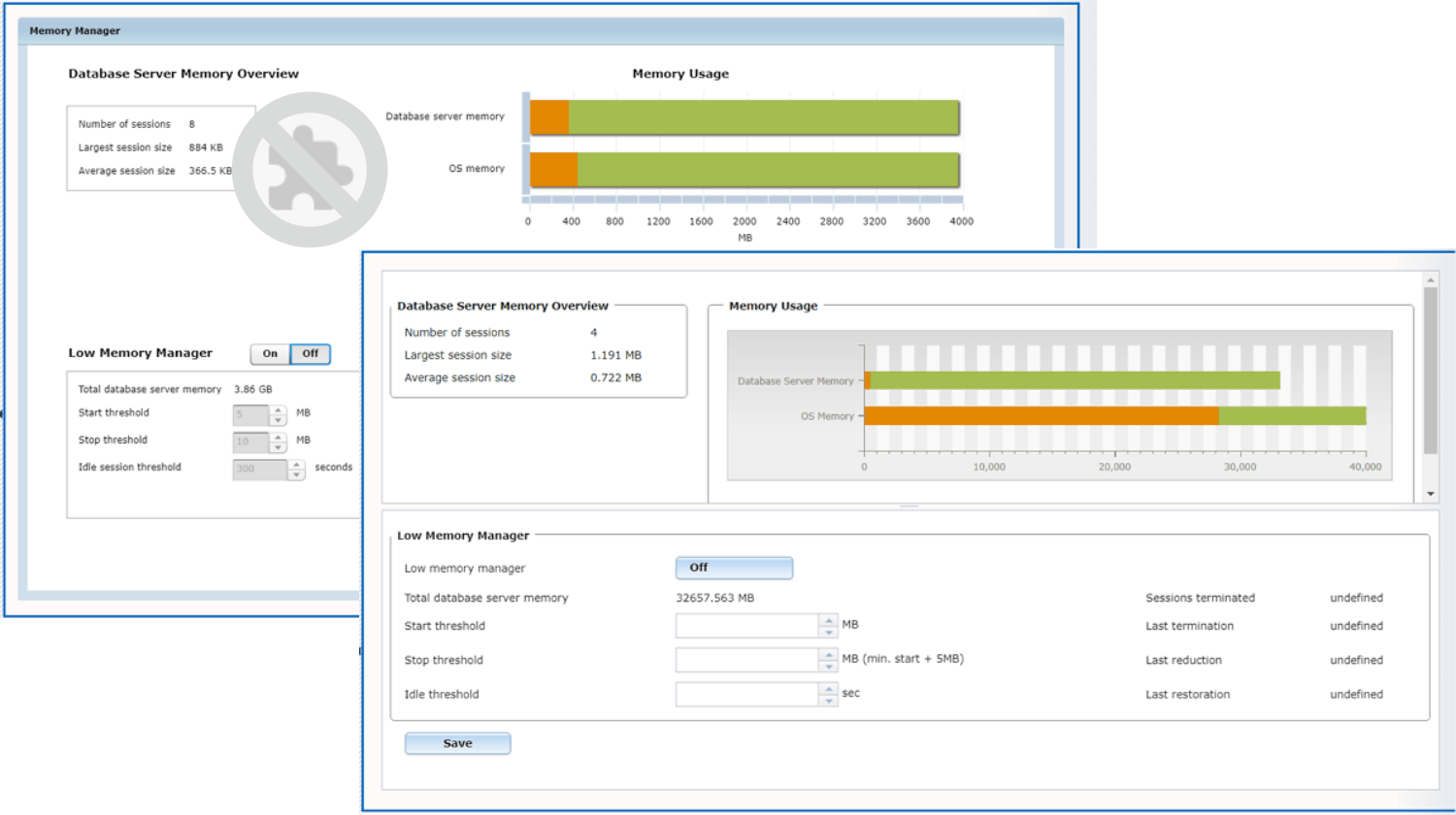 ---