Admin-Scout 3.2 - New Storage Module
The entire storage administration clearly arranged in one module!
Admin-Scout 3.2 offers a complete overhaul and restructuring of storage management. The new module combines storage administration and reporting in one menu item. Administrators are now able to see all storage objects immediately through a hierarchically sorted object tree. A simple click provides all relevant details, sensibly organized via individual tabs.
---
Equally important for administration and reporting, the new Storage module can be found under both menu items. The new rights management allows the storage module to be integrated either in read or write mode. No administrative tasks can be executed in read mode. However, all reports are available.
---
Overview
The entry into the administration takes place with an overview of the state of the DBSpaces.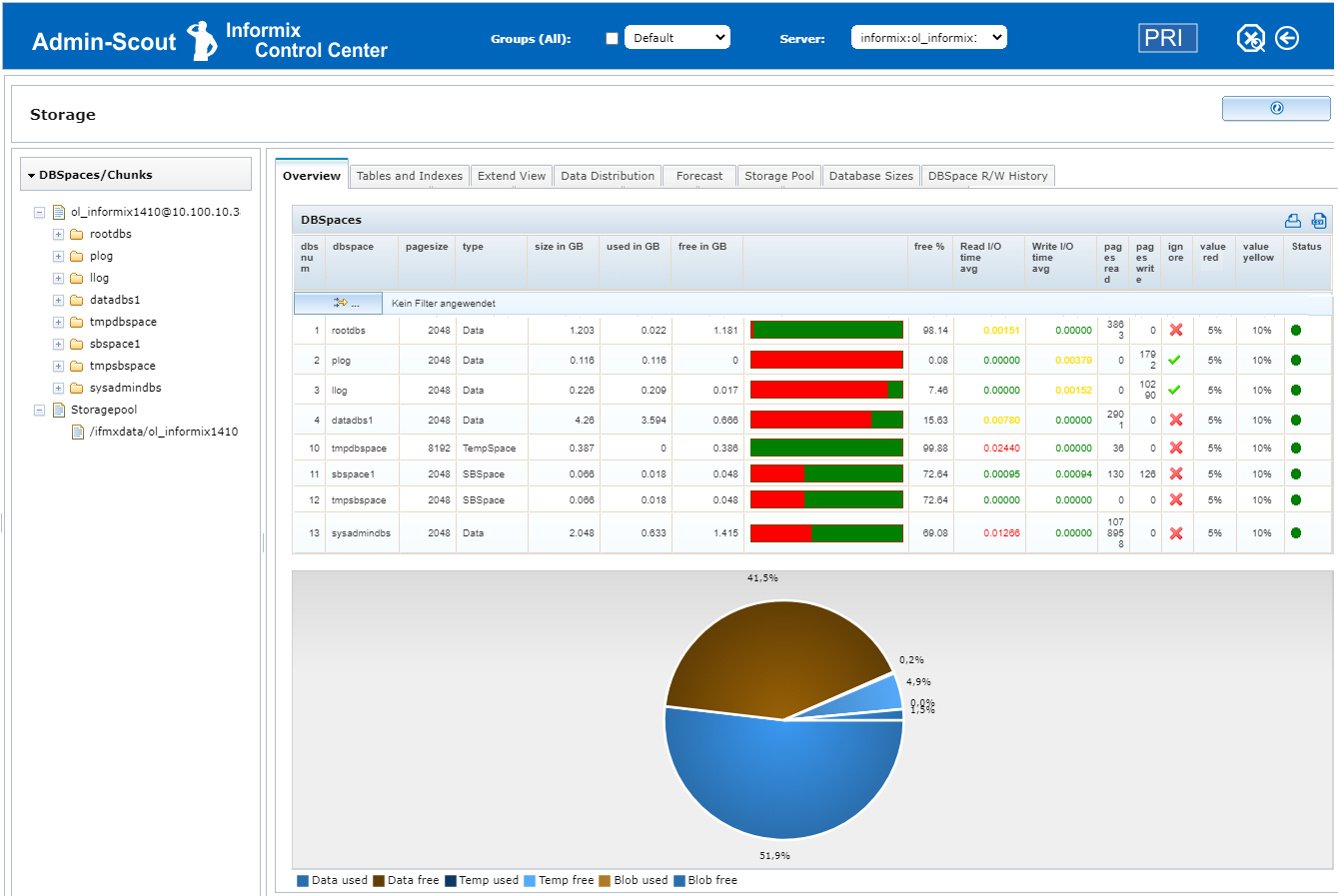 ---
Tables and Indexes
All important information about tables and indexes, size, levels and utilization. This part of the module additionally offers the possibility to execute the functions Compress, Repack, Shrink , Defragment and the elimination of in-place-Alter operations.
---
Extend View
Display of all tables and indexes sorted by their number of extends. Extend View shows at which point the objects' extends were allocated (sensor cas_mon_tabextends) and how many rows still fit into the existing extends until a new one is requested.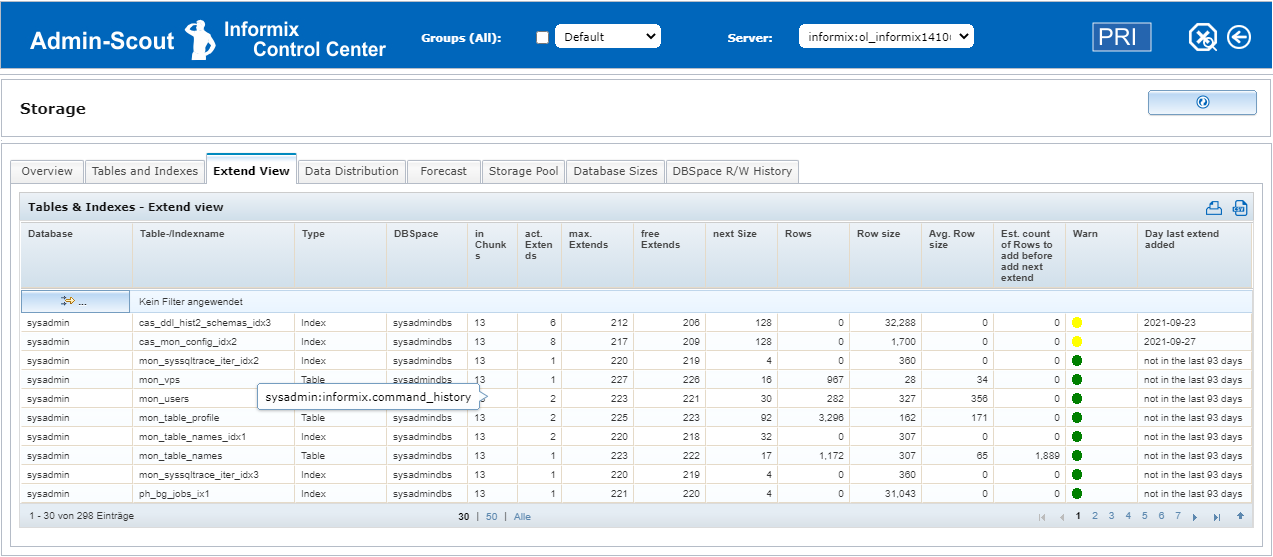 ---
Data Distribution
The distribution of the database objects in the DBSpace/Chunk in graphical representation. A mouseover in the graphic shows the name of the underlying object as a tooltip. Clicking on an area of an object, highlights all the areas associated with it, framed and colored, so that the distribution of the object is clearly visible.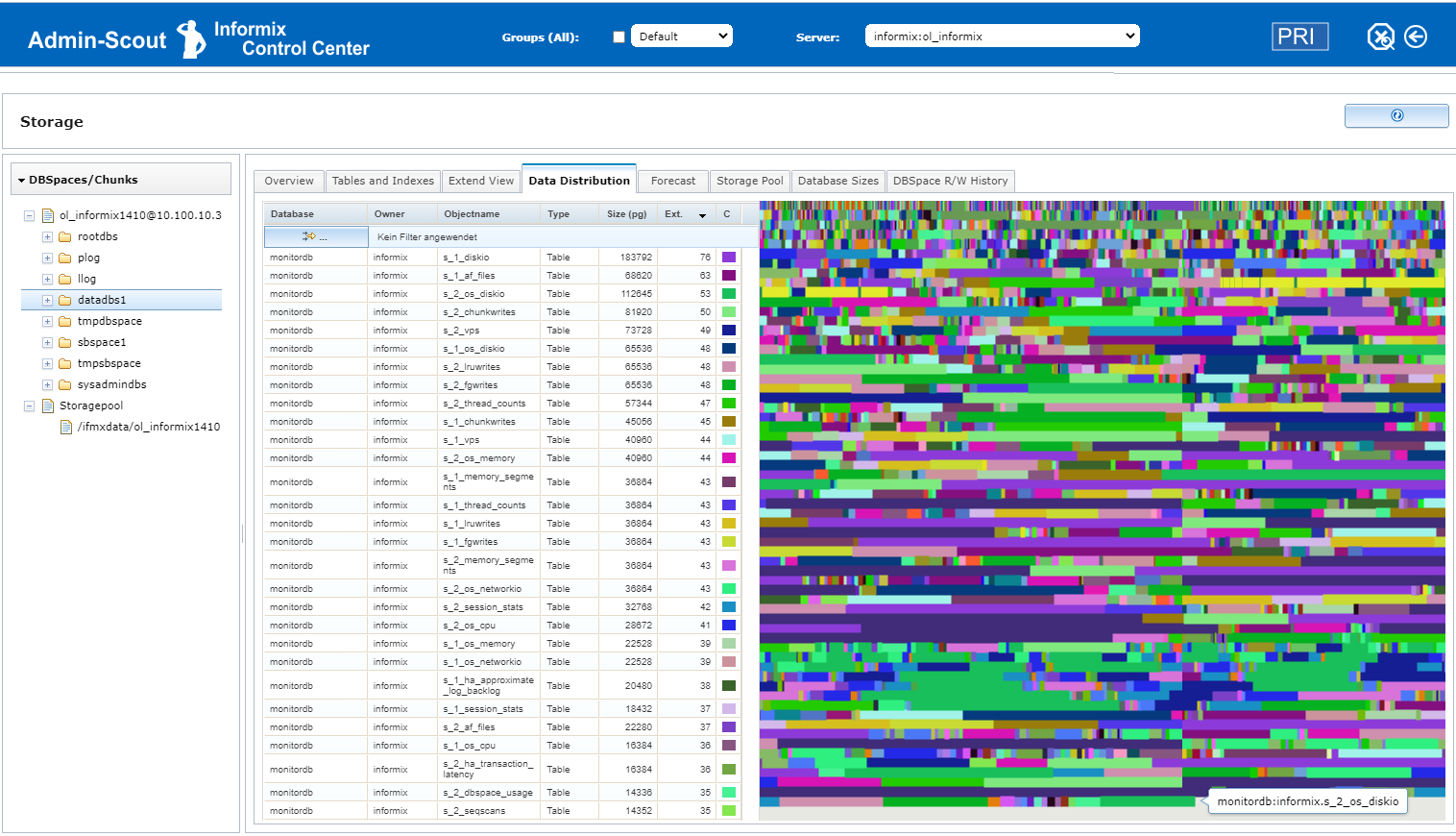 ---
Forecast
The data stored by the sensors of the Admin-Scout over the course of time allow, with sufficient basis, forecasts on the growth of database objects. In this evaluation, the growth is extrapolated to a period of one year. It is shown how the filling level of the DBSpace is predicted to develop and when the warning levels are expected to be yellow/red on the basis of the threshold values. There are three tabs that display the summary for the DBSpace including the fastest growing tables and a graphical representation of the predicted growth.

---
Storage-Pool
This module area allows analyses and adjustments of the storage pool.

---
Database Sizes
Displays the sizes of the individual databases of the instance and their distribution to the individual DBSpaces. A distinction is made between tables and indexes. In addition, the growth data is shown using the data storage of the sensors.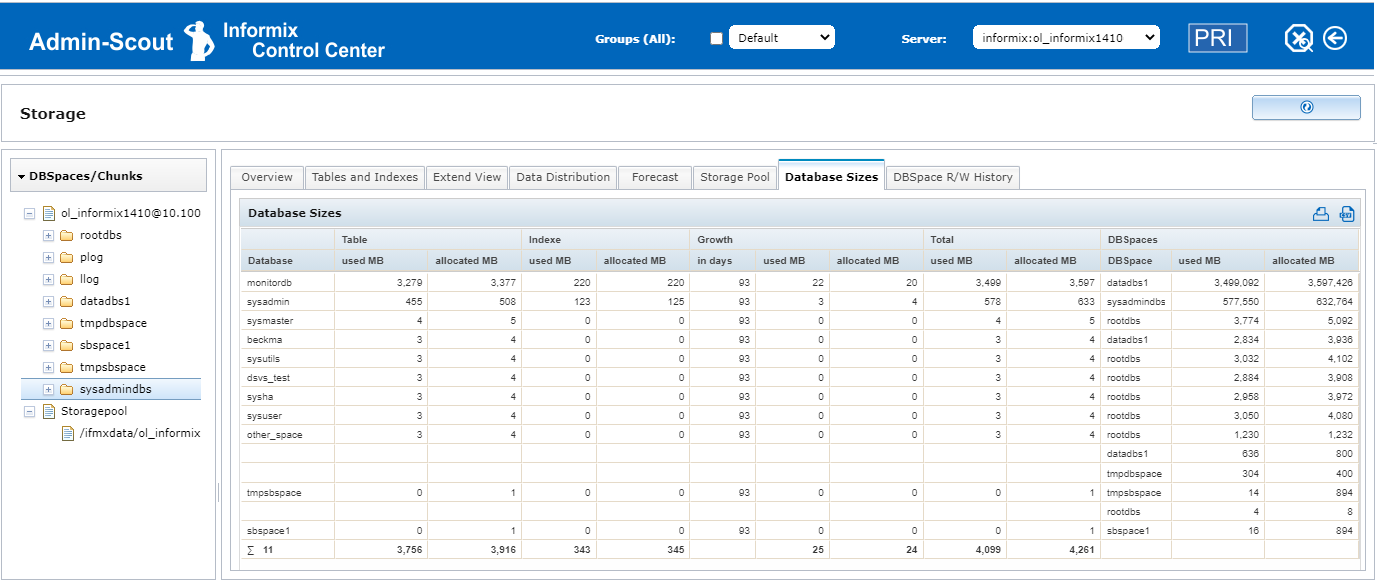 ---
DBSpaces R/W History
A graphical representation of write and read activity for each DBSpace over seven days, in superimposed curves.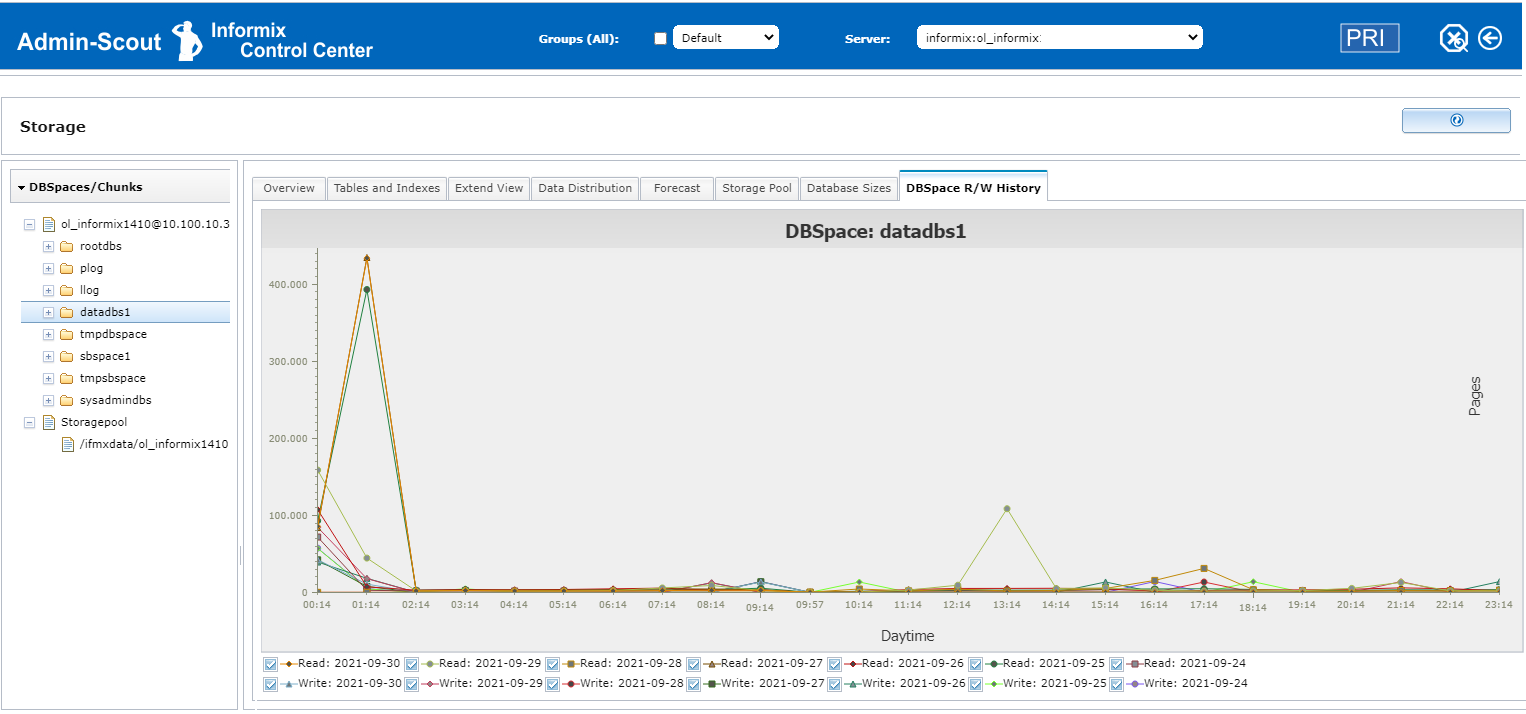 ---
Is a feature missing? Do you have any questions or suggestions for Admin-Scout development?
Just write us a few lines in our Development-Request form - we are looking forward to your suggestions!
Your Admin-Scout development team.

---