Admin-Scout 3.3 - Informix Enterprise Replication Module
Informix Enterprise Replication
The asynchronous exchange of partial data sets between central and peripheral servers is one of the supreme disciplines in database administration. The classic scenario is central master data repository, from which selected data is replicated to branches. In the opposite direction, updating transaction data back from the branch office to the central server is a common practice. Here, Informix, as a high-end database system, has always been convincing with its mature and powerful concept of enterprise replication.
Informix Enterprise Replication is an asynchronous, protocol-based method and supports both primary-target and update-anywhere replication models. Common network topologies can be: Fully-Connected, Hierarchical-Tree, or Forest-of-Trees. Informix allows replication based on the specific requirements of an organization's use case and does not impose any model or methodology constraints on an organization.
Detailed information about Informix Enterprise Replication can be found here:
IBM Documentation | Informix Servers 14.10 | Enterprise Replication
---
Enterprise Replication with the Admin-Scout
The Enterprise Replication Module is the outstanding Admin-Scout 3.3 feature.
Set up replicate sets and replicates with the functions: create, view, modify, delete.
Administration of the ER with the operations: start, stop, suspend , resume, check, sheck+repair, sync.
Adjustment of the most important ER parameters.
Live monitoring of transactions.
Extensive ER statistics.
Error tracking, showing error log, ATS and RIS files.
Admin-Scout ER-Module
The Admin-Scout ER module displays the current replication status data for a selected server (a node in the replication) or offers the possibility to create and adjust the replication settings.
Our Admin-Scout developers have made a separation into two tabs for this purpose:
Current Node provides the information for monitoring and configuration.
Node Details is used to set up the individual replicas.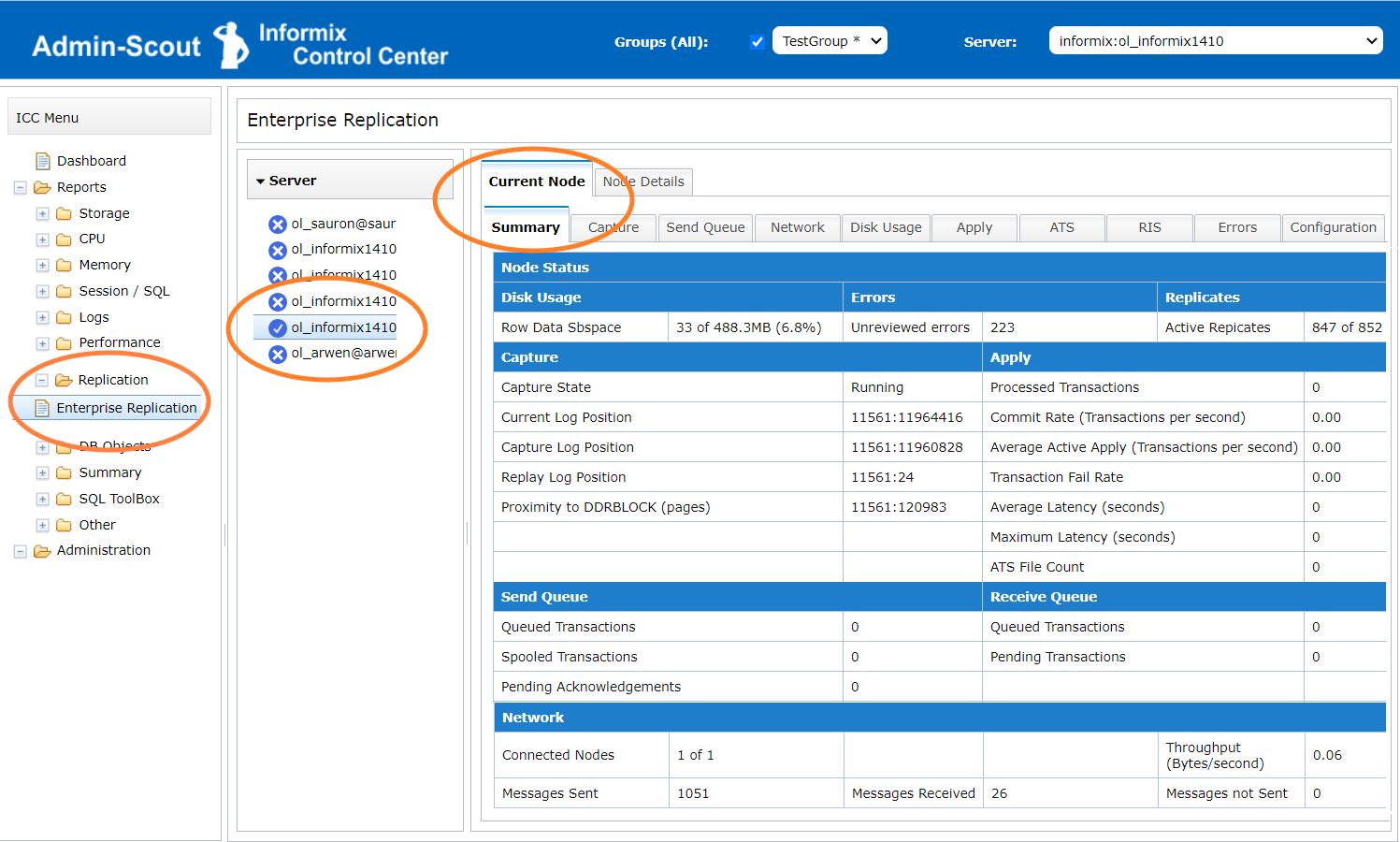 ---
Current Node | Summary - our Dashboard
Summary is the dashboard with all important status information about a node. Memory usage, error occurrence, send/receive, network, vitality-, transaction- and load parameters are clearly displayed on one page.
The following tabs explore this information in more detail.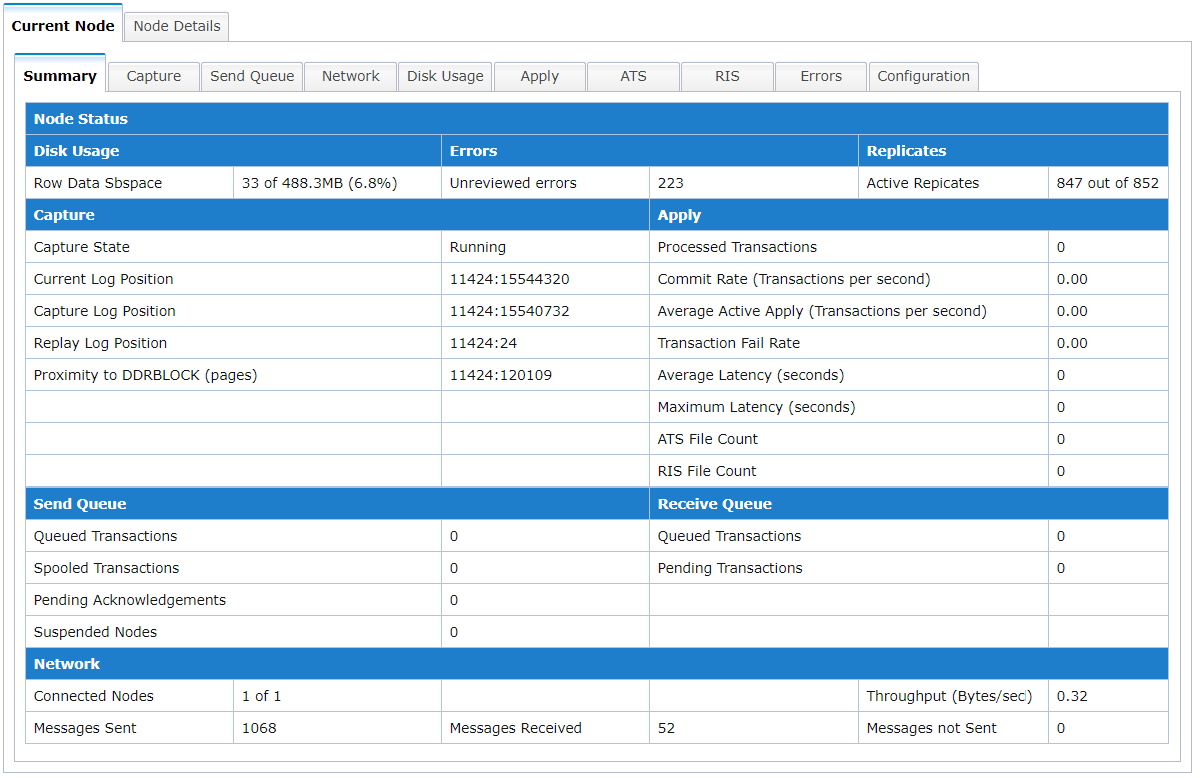 ---
Current Node | Send Queue
Send Queue gives exact information about the transmission status of the transactions.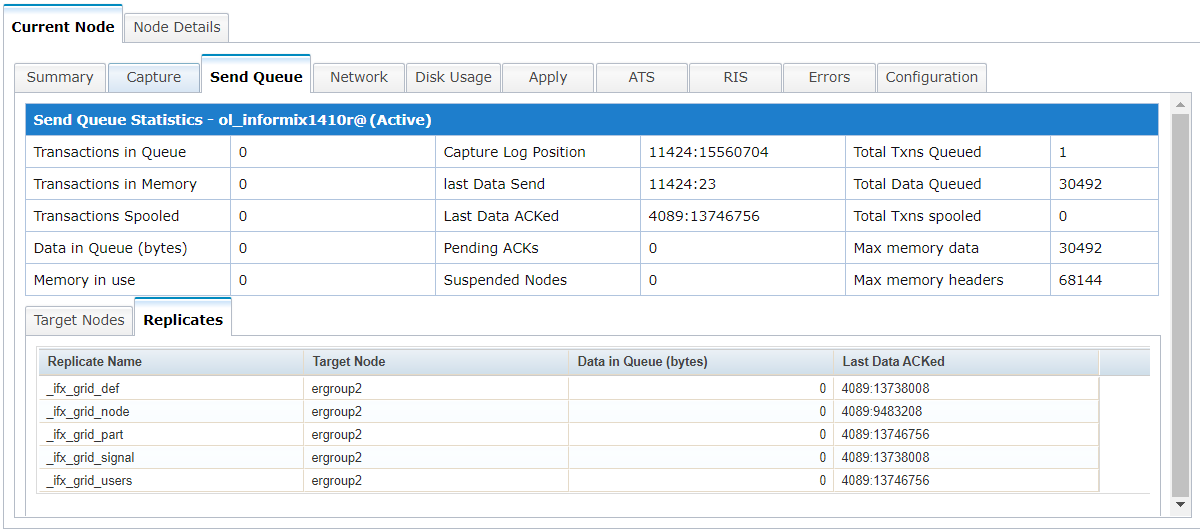 ---
Current Node | Disk Usage
Disk Usage displays the important information about the fill levels of the Row Data SBSpace, the Transaction Record DBSpace and the Grouper Paging SBSpace.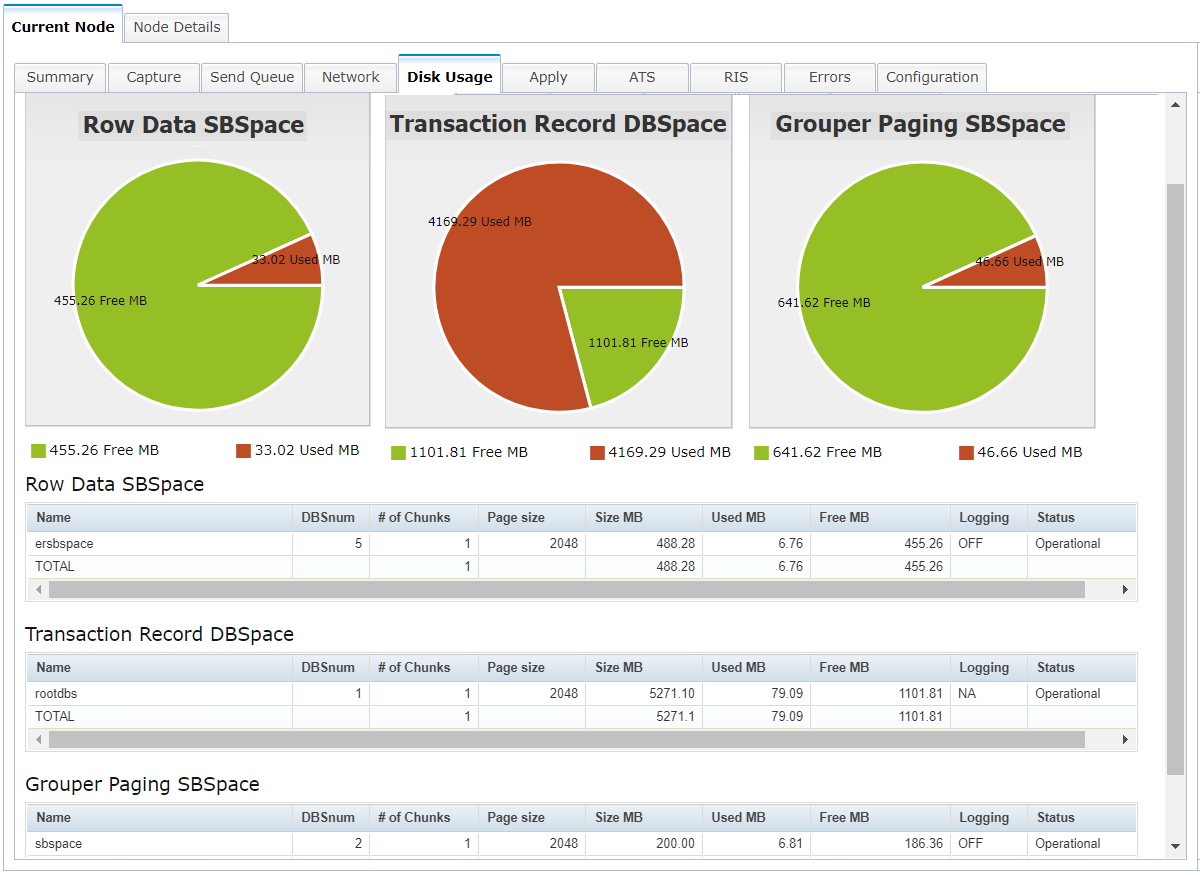 ---
Current Node | Errors
Errors shows the error messages which have been accumulated in the log files.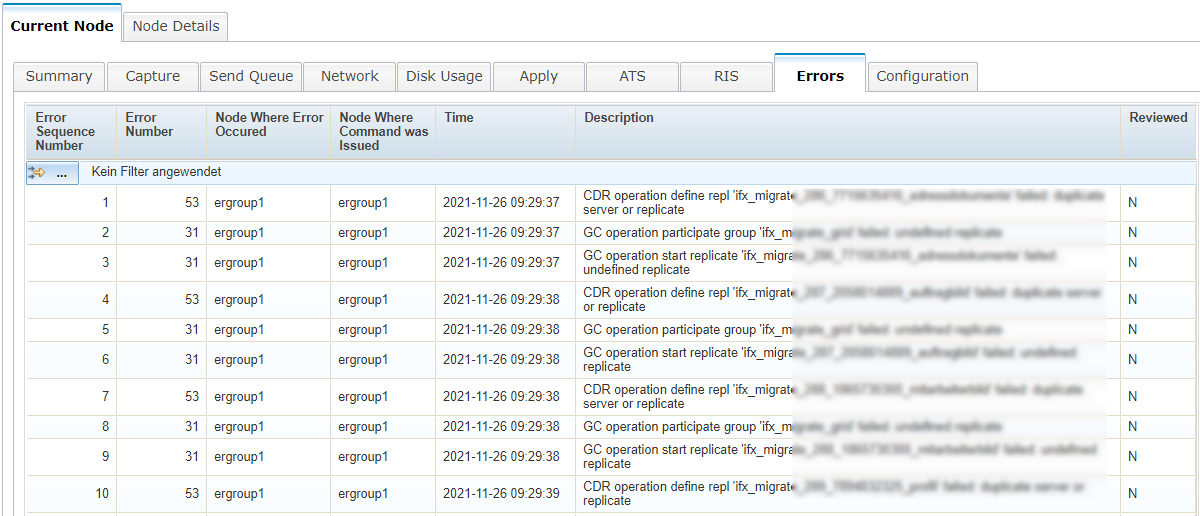 ---
Current Node | Configuration
Configuration shows ER specific parameters of a configuration and allows adjustment in case of dynamic parameters.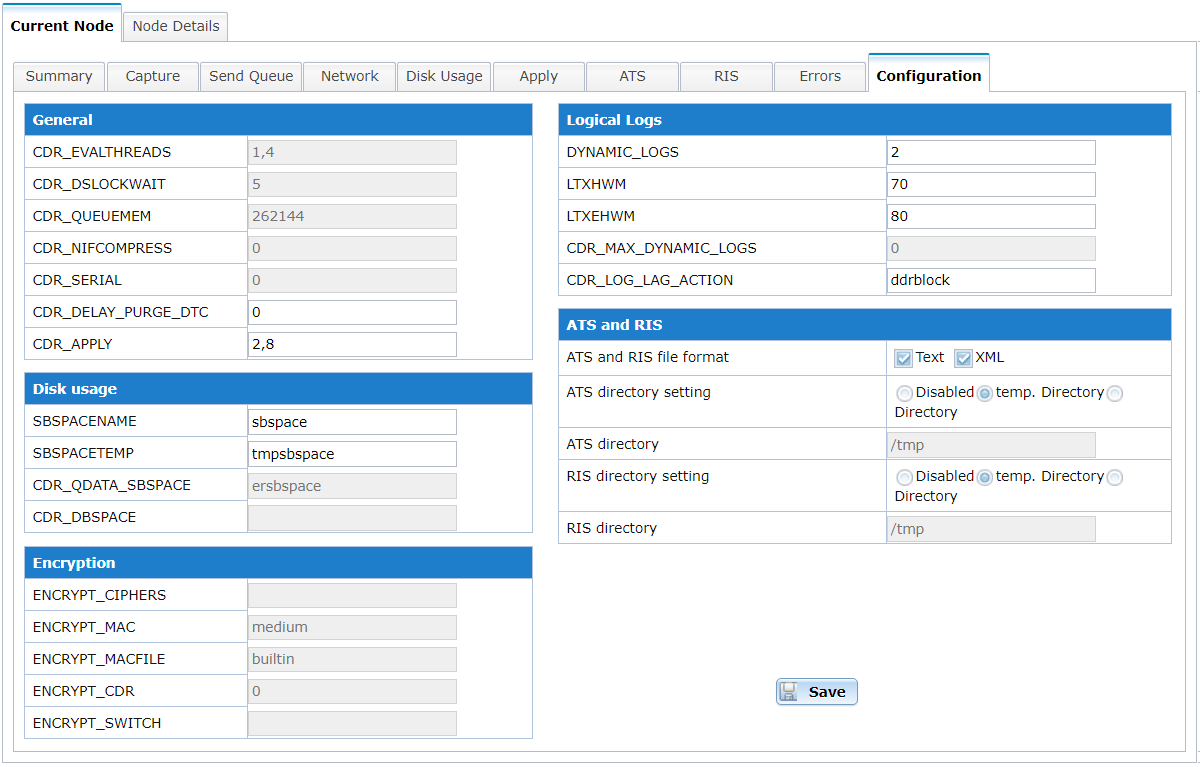 ---
Node Details | ReplicateSets
ReplicateSets are a collection of individual replicas for joint execution.
For a selected ReplicateSet, the common edits are available via the context menu, such as: create, customize, start, stop, etc.
Under Advanced Options, execution intervals and times are created as part of the customization (modify ReplicateSet | Next).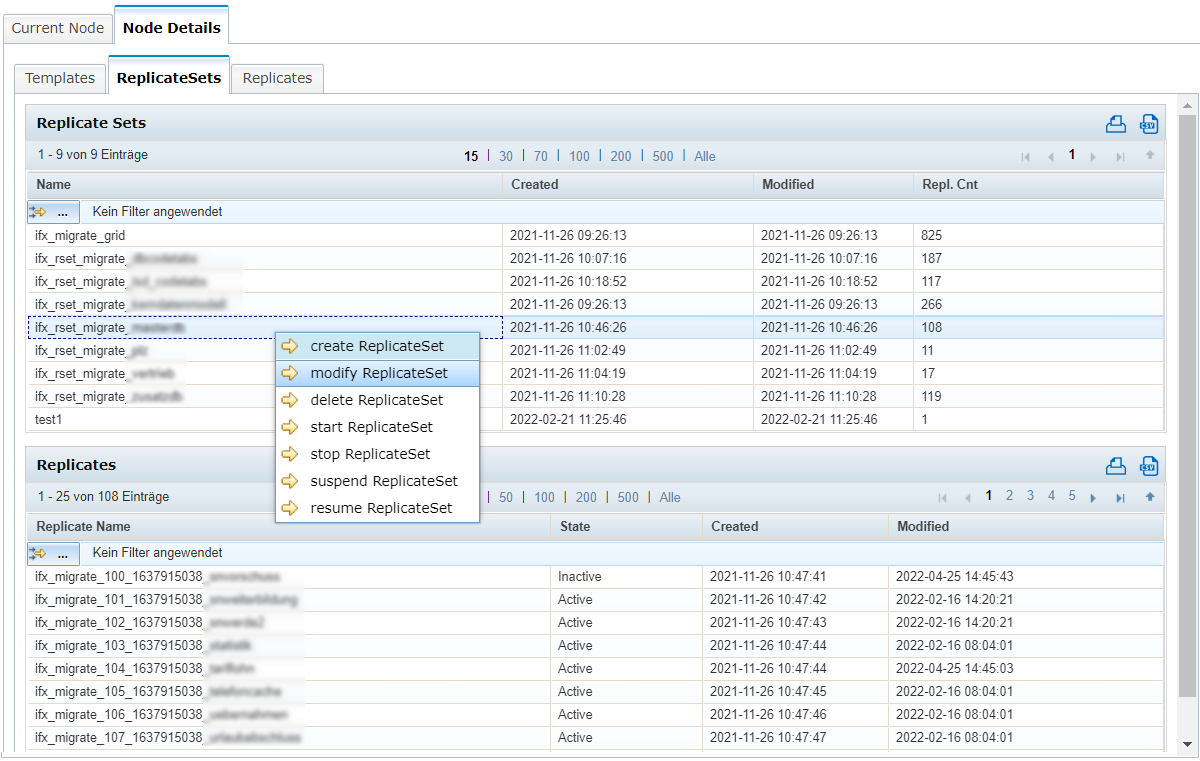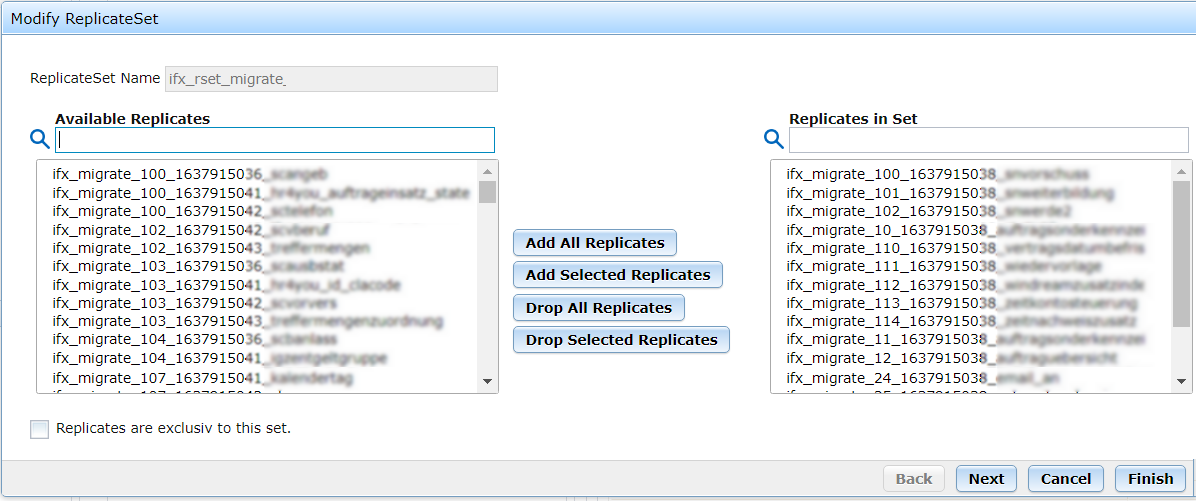 ---
Node Details | Replicates
The replicates contain the actual statements of a replication.
Again, the typical commands for creating and editing a replication are available via the context menu.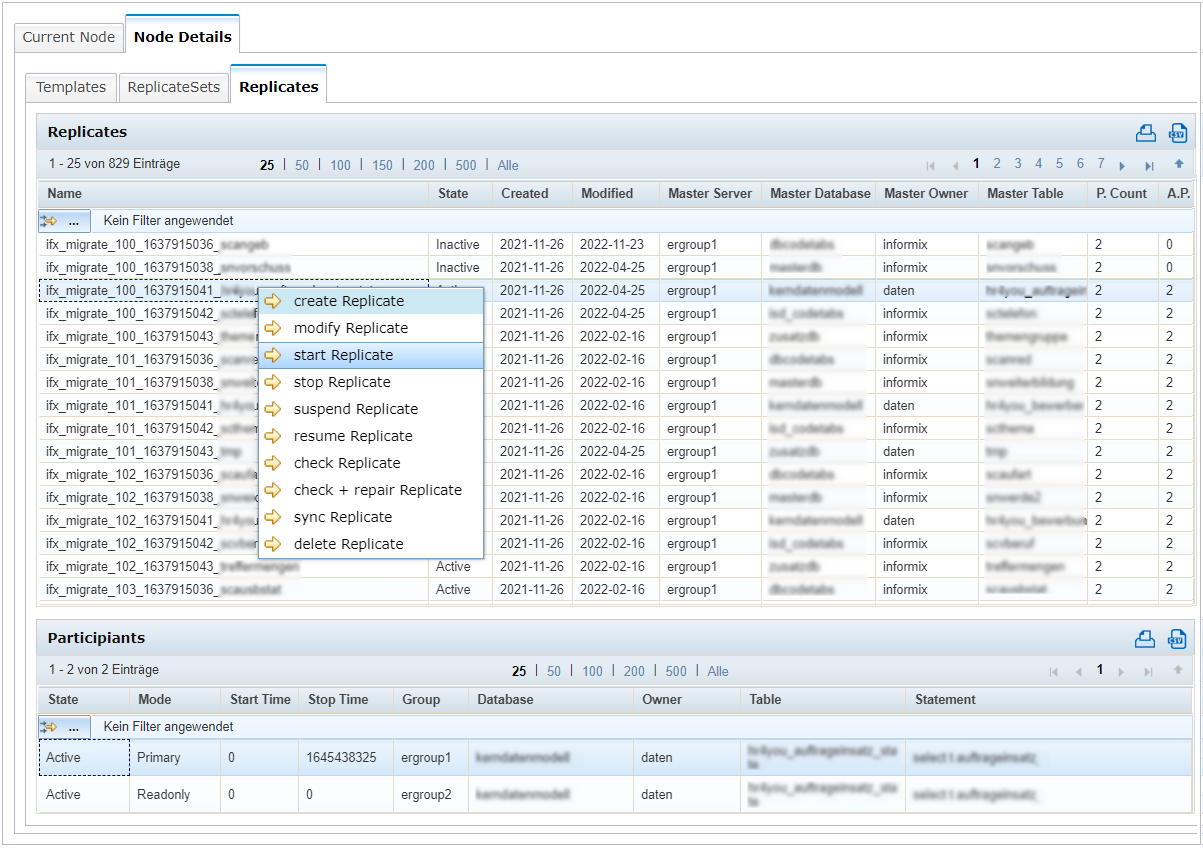 ---
Is a feature missing? Do you have any questions or suggestions for Admin-Scout development?
Just write us a few lines in our Development-Request form - we are looking forward to your suggestions!
Your Admin-Scout development team.

---