My Notifications IBM Db2
Receive information about IBM Db2 releases directly by mail
IBM Db2 Release News, LifeCycle, Fixes and much more you will receive after a registration on the IBM support site.
You don't have to create a company account, a valid e-mail address is all you need.
Go to the IBM website https://www.ibm.com
If you already have an IBM account, please log in.
If you do not have an IBM account, you can create a free IBM account in a few minutes by starting a registration via the user icon.
After successful (first) registration, IBM will ask you about your products, select "Product Support" as next step https://www.ibm.com/systems/support/myview/subscription/css.wss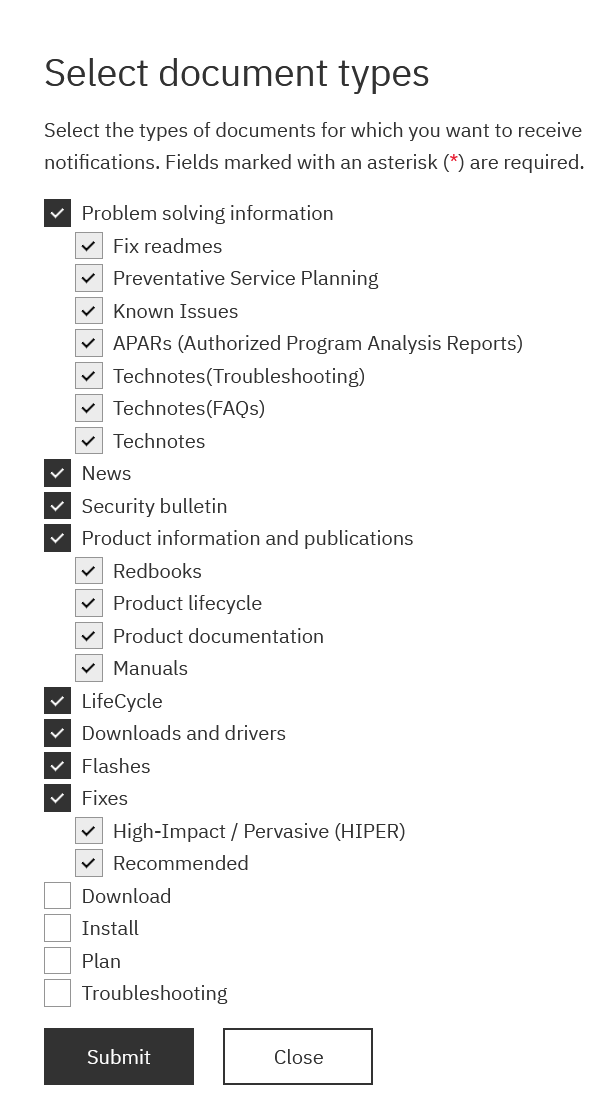 On the support page select the submenu item "Notifications" in the menu "Manage Support Account".
Here you can then specify the desired products and the type of notifications (Document types).
Then go to "Delivery preferences" in the header of the page and specify recipient address and the frequency of notifications (daily/weekly).
You will now receive the desired information on a regular basis.