Informix for Administrators
Informix bug research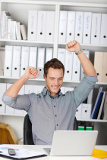 Here you can research in the database of reported problems and solutions.
For few articles is a registration required. These articles are labeled with a lock symbol.
Registration for new users: Here
To register please use the top right link.
Bug research - how to use
What offers the bug research of the CURSOR Distribution to you?
Problem description, affected products, processing status, solutions and workarounds are some of the things you can access with our bug research.
As the result of a full-text search with a simple formulation of search words you will receive a list of possible bug descriptions.
By selecting a single bug you will get to a clear summary of the recent information status to this bug.
Actual Informix bugs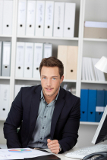 Here you can find, daily actualized, the list of reported problems assorted after APAR-Numbers.
Due to restrictions of the IBM APAR-Numbers (IBM Informix Problem-Numbers) which are branded with a lock-symbol can only be seen by registered users.
Move your mouse over an APAR-Number to show the bug description in a Tooltip.
If you click on the number, the complete description will appear in a new tab.