Informix - technical background
"Informix is one of the worldwide most used relational database systems. In more than 200.000 companies a multiplicity of users work with it - both in the world's biggest companies and in startup- and small companies. The accession rates are explicitly above the ones of the whole market of relational database systems. In addition the Informix solutions convince with a high degree of customer satisfaction and loyality."
Cost-benefit-analysis IBM Informix vs. MS-SQL-Server (362.02 kB) ITG, Los Altos, California
---
Informix for Administrators
Useful tools around Informix
Updates
Lifecycle
Release Notes
Bug-Recherche
Fixlists
Technical posts
Informix download

Customers of CURSOR Service Distribution can download their media for Informix updates and installations here. In addition, we also offer a selection of older versions that are no longer available directly from IBM.
Informix Documentation

Here you find the actual Informix documentation for version 14.10, 12.10, 11.70 and 11.50.
And you can find a small compilation of interesting IBM Redbooks to the topics of the Informix field.
Informix technical information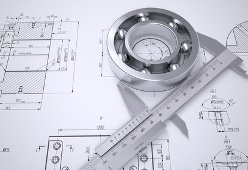 Summing up announcements -
for getting started with the technology
White Papers
Data sheets
Technical articles