IIUG World 2018
Informix International Users Group Conference
October 28 - November 1, 2018 - Washington, DC, USA
The largest gathering of Informix DBAs, Developers and Business Partners in the world.
3 Full Days of Educational Sessions to meet all of your Informix DBA and Developer needs.
Developers
The IIUG conference enables developers to find the newest and most powerful ways to utilize Informix.
DBAs
The best technical information to maximize your Informix potential.
Managers
Learn why Informix has the lowest TCO in the industry while having some of the most powerful tools available for your business.
---
Call for Presentations and Early Registration are now open!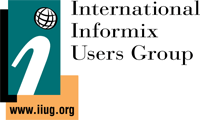 Submit your proposal to the Speaker Site today.
All Customer User Speakers receive a complimentary IIUG World 2018 pass.
Not presenting? Register before July 15, 2018 and save $275 on your pass.