Admin-Scout 3.2
compare DB-objects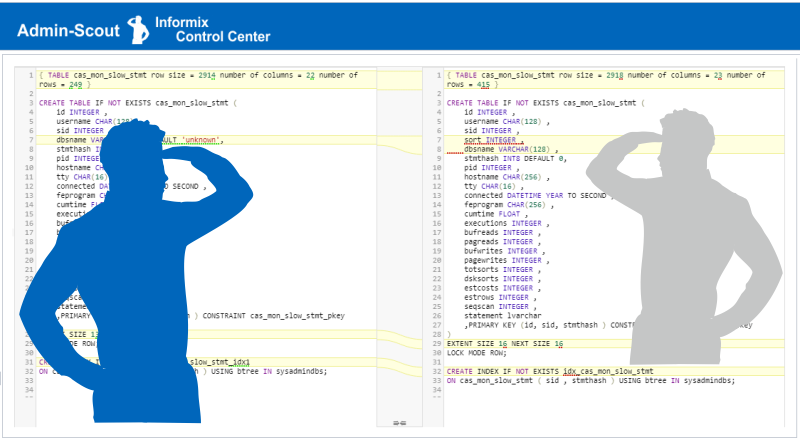 Admin Scout 3.2 offers a long-awaited feature: easy comparison of the databases' structures in different instances.
The new module compares the typical database objects such as tables, views, external tables, sequences functions and access rights, including the respective associated indexes, constraints and triggers.
This premium feature increases productivity while matching and adapting database structures and objects.